Complete your selection from the options below:
Chilewich Metallic Lace Rectangular Placemat
Details
http://www.gracioushome.com/chilewich-metallic-lace-rectangular-placemat-5055683.html
Promotions
Starting at

$32.00
Our Low
Product Actions
Additional Information
Description

At first glance the Chilewich Metallic Lace design appears to be real metal, however upon closer inspection it is clearly a very intricate and refined textile. This open abstract netting is printed with silver foil and becomes a truly contemporary lace.

Product Details

Imported
Dimensions: 13" x 18"
Durable and easy to clean

Designers

Chilewich has reinterpreted underutilized and overlooked manufacturing practices. During the last 12 years Chilewich has designed innovative textiles for numerous applications. Best known for her placemats and floormats, designer Sandy Chilewich's materials can now be seen on iPhone cases, bags and other products marked by ingenuity and elegance.
You may also need
Products
Best Seller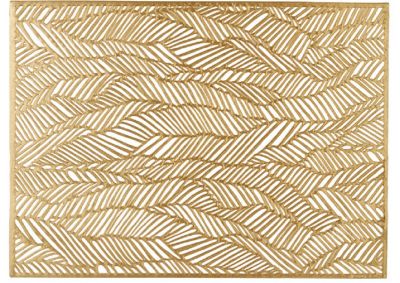 Complete your selection from the options below:
Drift is a bold new design for Chilewich's molded series of placemats. It was inspired by traditional Japanese woodblock prints and embodies the movement of water and the irregularity of waves. The intricate cutouts in the placemats offer a visually intriguing backdrop for plates and other accoutrements on the table.
Promotions
Starting at

$10.00
Our Low
Back Order Expected 10/30/2016
Please select a Quantity between 1 and 99
Complete your selection from the options below:
Scribble, which was created with Chilewich's innovative use of molds, is a truly original take on lace – however, there is nothing dainty about this lace. This groundbreaking textile is both durable and sophisticated and will enhance tables, whether it is dressed up or down.
Promotions
Starting at

$10.00
Our Low
Please select a Quantity between 1 and 99